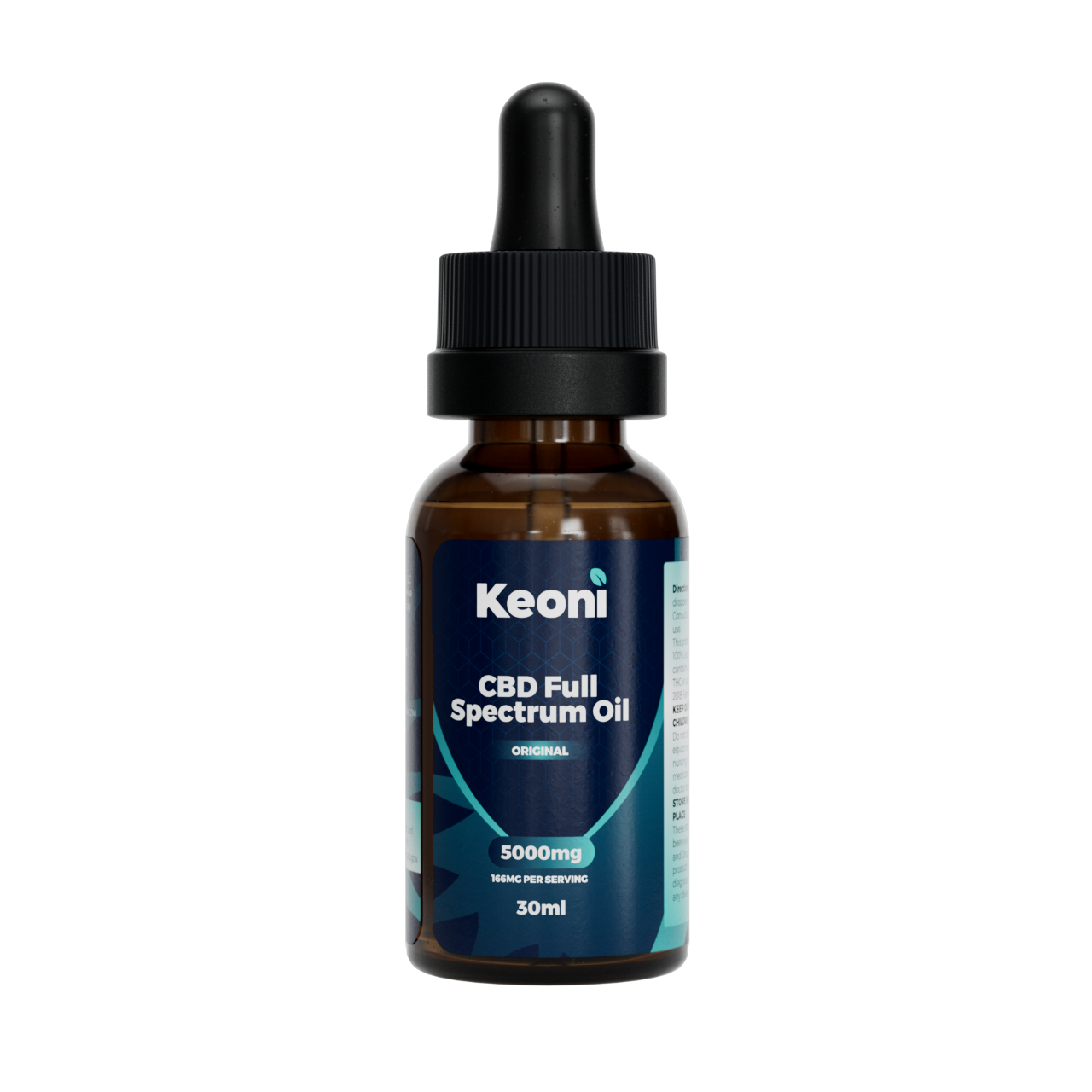 The champion of the Keoni CBD lineup. Our 5000mg CBD tincture packs the most power, starts working the fastest, and provides the most CBD-per-dollar of any other product. Let our 5000mg CBD tincture fight for you!
Our 5000mg CBD tincture packs the most potent formula we've ever offered. From relieving the ravaging effects of age, to combating the pain of an old injury, our hero CBD tincture has what it takes to get you relief.
Convenient CBD tinctures are perfect for sublingual application. Simply squeeze a few drops under your tongue and relax.
All ingredients are organically grown right here in the USA without the use of herbicides and pesticides. Every bit of our formula that enters your body is 100% natural which ensures no negative side effects.
Our oils are rigorously lab tested by a 3rd party to ensure accuracy, potency, and integrity. We take pride in knowing our products are exactly what we say they are. This accuracy assures you're getting unrivaled value.