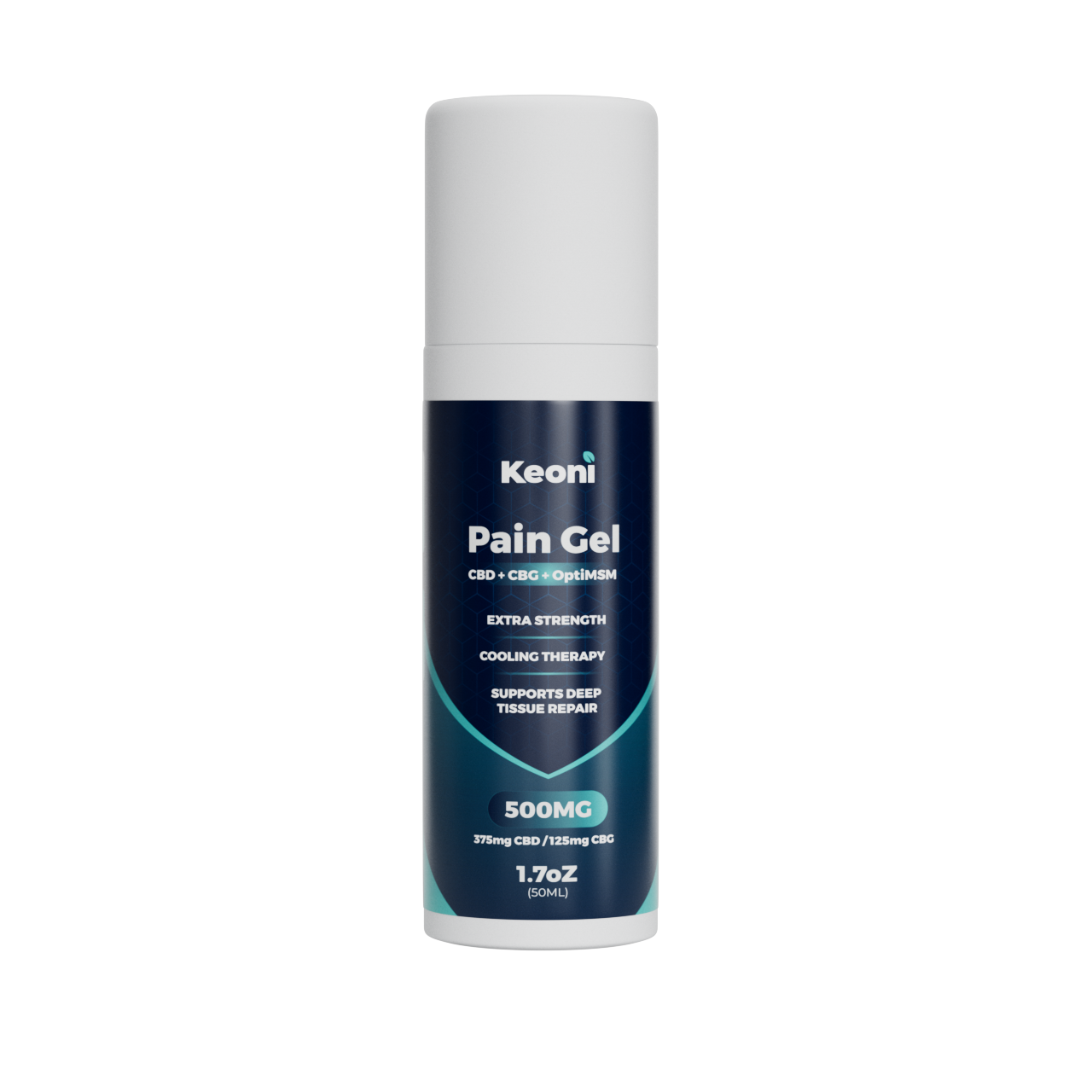 Keoni Pain Relief Gel with CBD + CBG and OptiMSM is a shining example of how we lead the industry with ingenuity. This powerful concoction contains a full 500mg of cannabinoids (375mg CBD, 125mg CBG) and the added healing compound OptiMSM to relieve target areas below the skin. If you have serious pain, you need the world's best CBD topical Relief Gel!
Packed with 500mg of cannabinoids, including the notorious CBG and OptiMSM, along with other refreshing ingredients, help relieve severe pain.
This extra-strong formula leaves you with a cool, refreshing feeling that provides instant and long-lasting relief.
Our unique blend ensures grease-free use every time.  By absorbing deep into your skin, you get the best results possible!
Our easy applicator makes it simple to conserve your gel for long-term, emergency use!