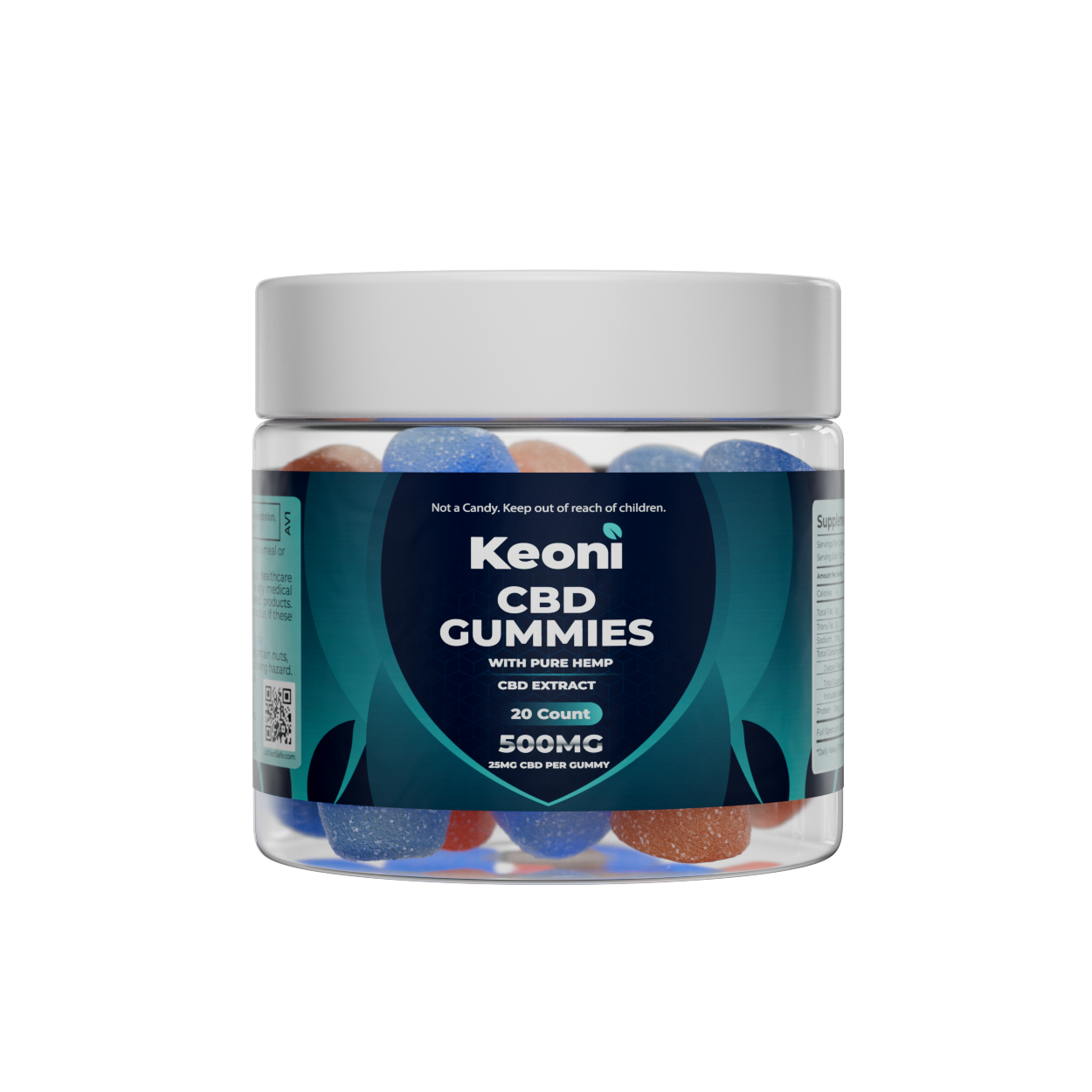 With great taste comes great responsibility. Keoni CBD's tasty pure hemp CBD extract gummies pack a precise dose of 25 mg of CBD per gummy and 20 gummies total. Enjoy a newfound convenience of CBD with an exciting twist!
500mg of pure CBD per container with precisely 20mg per gummy. With this type of potency and our proven high absorption rate, you will get the results you want with a taste you'll crave!
Gummies are an effective way to get your daily dose of CBD, and are beyond easy to use. Just pop one in, and enjoy!
We've managed to make our gummies delicious without excessive sugar! With only 2.2g of carbs per gummy, you can enjoy this tasty snack without any guilt.
Our CBD gummies are great to use in between and on top of our other products. They aren't overbearing and can help fill the gaps between doses to help complement your relief.