Written January 10, 2022 By Ashley Dunne
CBD products are gaining popularity across America thanks to their excellent results and positive feedback from users. If you haven't used CBD before, you might associate it with getting high. CBD is sourced from hemp and other members of the cannabis plant family, so it's easy to make this assumption. However, CBD goods are entirely different than psychoactive marijuana products! 
Keoni CBD carries a wide range of therapeutic cannabidiol that can relieve anxiety, increase athletic potential, and improve general well-being. Learn more about ordering CBD online, including the different places you can get cannabidiol and the best place to buy CBD online in the USA.
What Are The Different Sources Of CBD Products In The USA?
How can I buy CBD online in the United States? There are many fantastic options. You can shop at secure, professional online dispensaries where you can buy CBD conveniently. You may also visit a store-front CBD business. 
So how can I buy CBD online in the USA? Learn more about your options to stop wondering and take action.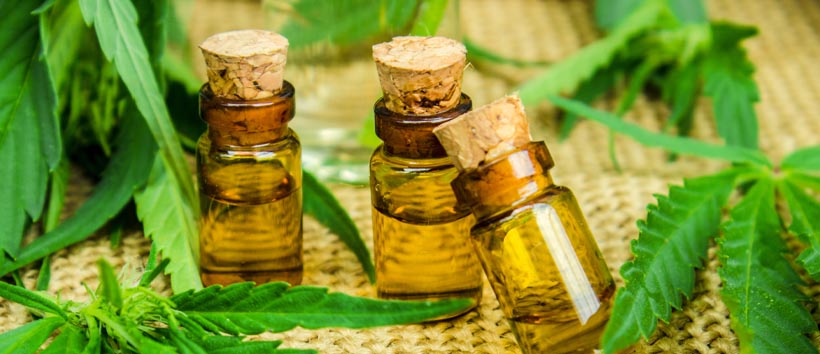 Online CBD Dispensary
The most popular way to source CBD in the USA is by ordering CBD online. Online CBD dispensaries are digital shops that sell a range of CBD products. These e-commerce businesses are similar in many ways to other types of online shopping. If you've bought clothes, books, make-up, sporting equipment, or anything else online, you're probably already familiar with the digital dispensary experience.
Lower CBD Prices
Online CBD shops have many benefits over other sources. Digital shops have lower costs since they don't need to pay for a storefront. A physical store can be costly for a company to maintain. Virtual dispensaries save on overhead costs since they don't need to worry about rent, electricity, or other utilities. Dispensaries like Keoni CBD pass these savings on to you with lower product prices.
Larger CBD Selection
A vast selection is another perk of buying CBD online in the USA through a virtual dispensary. Just like online stores don't need to pay for a storefront's overhead, they also aren't limited by a shop's storage or shelf space. Digital dispensaries offer a virtually endless array of products! Whether you're looking for a particular CBD item or just want to browse every option, a digital dispensary is the best place to buy CBD online in the USA.
Greater Convenience Buying CBD Online
Online dispensaries also provide a convenient, discreet shopping experience. There shouldn't be a stigma associated with using CBD products. However, some misguided people still pass judgment on anything associated with cannabis. Intrusive roommates, family members, and even employers can make sourcing CBD a stressful experience. 
Staying Discrete
Ordering CBD online is a strategic way to protect your privacy. There's no need to visit a CBD shop in person if you don't want to! Instead, handle your purchases from your phone or computer. Keoni CBD uses thoughtful, discreet packaging to ensure no one will guess what's in your order.
How to Buy CBD Online in the USA?
How can I buy CBD online in the United States? Purchasing CBD online is simple due to its legality. All you need to do is visit a secure dispensary site like Keoni CBD. Explore our vast inventory to see what sounds interesting. Then fill up your cart and check out. We take care of the rest! Every order is safely and discreetly packaged, then shipped using free delivery in the continental US. So just sit back and wait for your relief to arrive.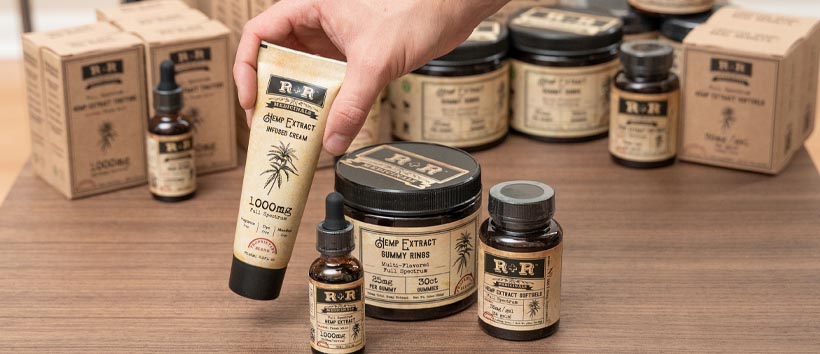 Store-Front CBD Stores
Buying CBD online in the USA is the easiest and most convenient way to buy CBD. Digital dispensaries can legally ship CBD products across the country, including in areas where CBD can't be sold in stores. However, purchasing CBD online isn't the only option. Some people can also visit physical CBD stores to shop in person.
Brick-and-mortar CBD stores aren't available throughout the country. In addition, a few states have stringent CBD laws that don't allow hemp-based products to be sold in the area. 
Even if CBD is sold in your state, that doesn't mean it's easy to find a shop nearby. Some cities discourage CBD businesses from opening up shops. Other places have small, underground CBD communities that struggle to support a physical store. So there's no guarantee you can find a CBD shop near you, even if you wanted to.
Store-front CBD companies also offer a worse customer experience than buying CBD online in the USA. Remember digital dispensaries have low prices and huge inventories since they don't have a storefront? Physical CBD shops are burdened with store overhead costs and limited inventory space. Don't limit yourself to shopping in person. You'll only find a small selection of expensive products at your local CBD dispensary.
In Conclusion
Now that we know the different types of places you can buy CBD in the United States of America, you might be wondering which place to choose. The good news is you are already at one of the top-rated online CBD dispensaries in the USA. At Keoni, we take pride in offering premium lab-tested CBD products that are easy to dose and are affordable. Take a look through our menu of expertly crafted CBD gummies, oils, capsules, topicals and more. 
References
Holland, K. (2020, July 20). CBD vs. THC: What's the Difference? Healthline. Available at: https://www.healthline.com/health/cbd-vs-thc
Akpan, N., & Leventhal, J. (2019, July 12). Is CBD legal? Here's what you need to know, according to Science. PBS. Retrieved December 9, 2021, from https://www.pbs.org/newshour/science/is-cbd-legal-heres-what-you-need-to-know-according-to-science