Written January 10, 2022 By Ashley Dunne
Athletes are always looking for ways to make the most of their bodies. Competitors want to fine-tune their performance, jump-start their recovery process, and get back in the game as soon as possible. Whether you're an athlete, trainer, coach, or parent, you're probably familiar with the need to optimize athletic ability. This quest for success drives so many athletes to explore Keoni CBD and what they have to offer. 
Keoni CBD sports products are carefully engineered to improve recovery for better performance. Join the growing number of athletes seeing exceptional results by combining CBD and sports! Learn more about CBD and sports injuries when you buy CBD topics for sports online in the USA.
What Is CBD?
CBD is short for cannabidiol, a natural ingredient found in hemp plants and other members of the cannabis family. Hemp and other cannabis plants are full of active compounds known as cannabinoids. More than 100 cannabinoids have currently been identified. 
Cannabinoids create a range of effects on the human body. THC is probably the most famous example. This compound is found in marijuana and is the chemical group responsible for making people feel high. However, other cannabinoids cause very different reactions. Unlike THC, CBD can't get you high. 
CBD has many benefits that THC doesn't offer. Cannabidiol is a potent anti-inflammatory substance. CBD products have been lab-proven to reduce pain, swelling, and inflammation, mainly when applied topically. These anti-inflammatory characteristics help CBD and sports injuries go hand-in-hand.
Does CBD Get You High?
By law, American hemp plants must contain 0.3% THC or less. That's around 1% of the THC levels found in the most potent marijuana strains. Keoni CBD products are sourced from pure US hemp, so they never make users feel high. 
This is just one property that makes CBD and sports work so well together. Thanks to topical CBD products, athletes can enjoy natural pain and swelling relief without risking their mental game.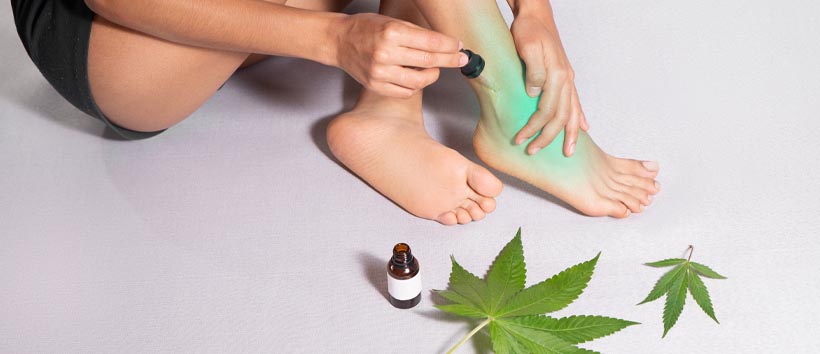 How Is CBD Beneficial To Athletes?
CBD offers a range of powerful benefits that can help almost anyone. You might have heard people singing the praises of marijuana for relieving their mental, physical, or emotional symptoms. CBD is largely responsible for these results. So, for example, you can think of getting high as a side effect of sourcing CBD through marijuana instead of hemp. An alternative is to take CBD on its own and avoid getting high from the THC found in cannabis.
Furthermore, some CBD effects are perfect for athletes and competitors. First, learn about CBD in general, then see how Keoni CBD sports products are customized with athletes in mind.
General Cannabidiol Benefits And Effects
CBD provides a vast range of benefits that can improve anyone's life. Many people use CBD to manage mental and emotional concerns such as depression, anxiety, and PTSD.  CBD helps people sleep, reduces stress, and relieves nerves, making it a great addition to a holistic lifestyle.
Other users turn to CBD for its proven pain relief. Topical CBD products offer targeted results that make spot treatment easy. People who don't have a specific goal in mind can use CBD to improve their general well-being.
CBD And The Endocannabinoid System
How does one compound impact so many different symptoms and concerns? CBD influences your body's physical, mental, and emotional processes. As a serious athlete, you know enough about the body to understand that these systems work in very distinct ways.
CBD makes a significant impact on the body because of your endocannabinoid system. Also known as the ECS, the endocannabinoid system is a group of receptors spread throughout the entire body. These receptors are primed and ready to interact with cannabinoids such as CBD. So when you introduce CBD to your body, ECS receptors activate. These receptors go to work reducing inflammation, relieving pain, improving mental states, and generally promoting homeostasis.
The ECS was discovered in the 1990s, making it a relatively new discovery. People, mammals, vertebrates, and even some invertebrate creatures have an ECS. Your body's ECS is ready to help your body reach homeostasis whether or not you've used cannabis products before. Keoni CBD sports products help you make the most of your ECS to improve your performance and your life at the same time.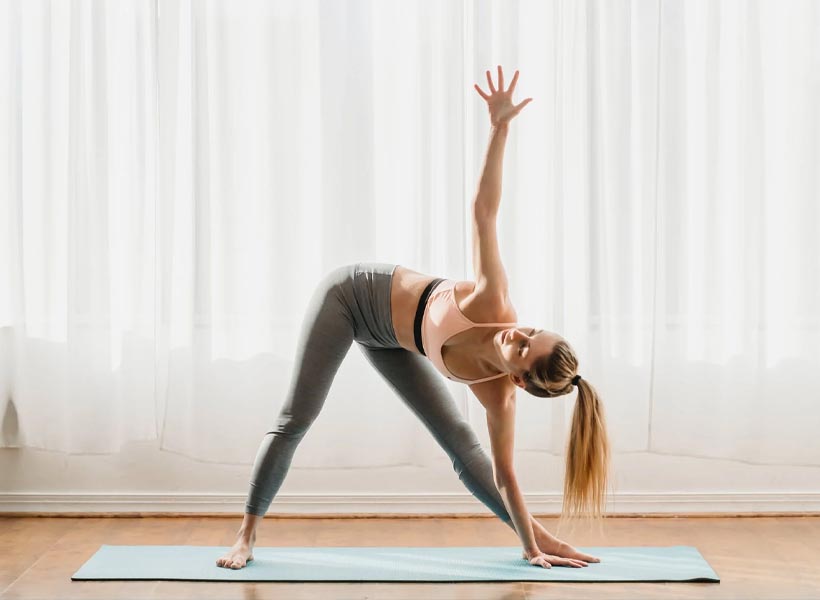 Sports Injuries & Recovery
CBD promotes holistic wellness in any user, but some of its properties seem specially created with athletes in mind. For example, CBD is a lab-tested pain reliever and anti-inflammatory compound. Cannabidiol products are clinically proven to reduce swelling and other forms of inflammation. CBD also relieves associated muscle and joint pain. 
The anti-inflammatory properties mean that CBD is perfect for recovering athletes. Inflammation is a constant risk for high-level competitors. Inflammation causes pain, tenderness, and fatigue. It also reduces your physical performance by reducing your range of motion, causing stiffness, and promoting stress responses.
As a proven anti-inflammatory, CBD is a natural way to fight inflammation. So whether you're recovering from a specific injury, are wiped out at the end of a season, or went extra-hard on leg day, CBD products are an organic way to boost your recovery. CBD and sports injuries are a hot topic because so many athletes are finding relief from these all-natural solutions.Topical CBD products are an effective spot treatment for specific aches and pains.
Topical products like creams, lotions, salves, and balms can be applied directly to the body, giving you trouble. You can buy CBD topicals for sports online in the USA, then rub these products onto your sore knees, feet, hands, back, or any other trouble spot. Keoni CBD sports products are fast-acting, providing relief in around 30 minutes. Make CBD part of your routine or use it as needed to customize your results.
CBD And Drug Tests
At Keoni CBD, we know that drug tests are a fact of life for many competitive athletes. Misguided committees and organizations often have strict rules regarding any kind of illicit drug usage. Since marijuana isn't fully legalized yet, you might be wondering how CBD and sports competitions work together.
We always encourage athletes to check the rules of each tournament, competition, league, or governing body to be on the safe side. However, we have some promising news for athletes who buy CBD topicals for sports online in the USA.
Hemp-based products like CBD were made legal by the 2018 Farm Bill. This bill removed regulations from hemp products, provided the hemp contained 0.3% or less THC. Since Keoni CBD sources our hemp from the top American farmers, we know that our products are legal to use.
Keoni CBD sports products don't contain any THC that might appear on drug tests. Our products are thoroughly lab-tested by an independent, third-party company to guarantee they don't contain THC. We stand behind our products and publish our lab results on every listing page. So you'll feel confident in your eligibility when you can see the lab results for yourself.
Finally, topical products are unlikely to show up on a drug test. CBD topicals provide powerful targeted results because they don't travel throughout the entire body. The CBD stays where you apply it. Topical CBD provides localized results instead of a full-body experience. This application method means that CBD shouldn't appear in your blood, urine, or other test methods. You can improve your performance and protect your eligibility when you buy CBD topicals for sports online in the USA.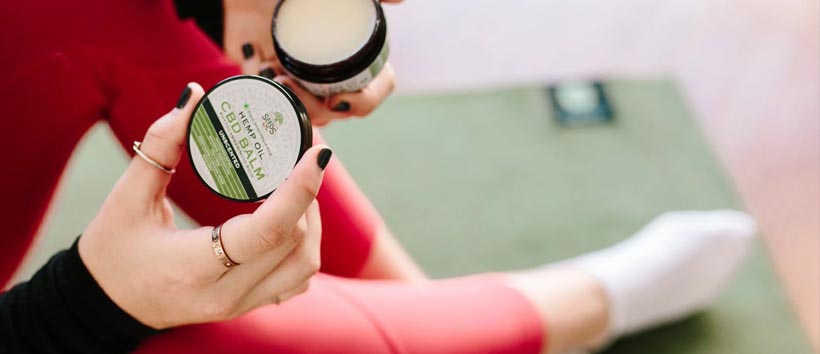 How To Take CBD?
There are many different ways to take CBD. Some topical applications provide fast-acting, targeted results just where you need relief. Other methods deliver full-body effects that can boost your general performance. Keoni CBD knows that every athlete is different. That's why we offer a range of sports solutions. Explore the most popular ways to combine CBD and sports to find the best method for you.
Topical CBD
Many athletes think of CBD when it comes to sports injuries. CBD products deliver rapid, localized results such as pain relief and swelling reduction that make them ideal for serious recovery. However, you can also add CBD to your routine for preventative results. Keoni CBD offers gels, sprays, lotions, creams, and other topical products to help you make the most of your training. Relieve sore muscles and joints, heal cuts and scrapes, and keep your skin in good condition when you buy CBD topicals for sports online in the USA.
Edible CBD
Add CBD to your list of supplements with sports CBD edibles. Keoni CBD gummies are tasty ways to improve your wellness. Get ready for practice with our energizing blend, or help yourself rest and recharge with our sleep gummies. Rest is vital for athletes, so we encourage competitors to use both options for the best results. Keoni CBD sport products gummies also contain just two grams of carbohydrate per serving so that they won't blow your macros. 
Explore More About CBD And Sports
As a competitor, you're always looking for the next great way to improve your performance. CBD products are a natural solution that helps you make the most of both practice and recovery. Explore the full range of Keoni CBD sports products to level up and reach your next competitive edge.
References
Akpan, N., & Leventhal, J. (2019, July 12). Is CBD legal? Here's what you need to know, according to Science. PBS. Retrieved December 9, 2021, from https://www.pbs.org/newshour/science/is-cbd-legal-heres-what-you-need-to-know-according-to-science
Hudak, J. (2018, December 13). The farm bill, hemp legalization and the status of CBD: An Explainer. Brookings. Retrieved December 9, 2021, from https://www.brookings.edu/blog/fixgov/2018/12/14/the-farm-bill-hemp-and-cbd-explainer/
Holland, K. (2020, July 20). CBD vs. THC: What's the Difference? Healthline. Available at: https://www.healthline.com/health/cbd-vs-thc
Cesarone, T. (February 6, 2020). GPR55 – HOW CBD PREVENTS THC-INDUCED INFLAMMATION. Cannabis Life Network. Available At: https://cannabislifenetwork.com/gpr55-how-cbd-prevents-thc-induced-inflammation/
Mouslech, Z. (2009). Endocannabinoid system: An overview of its potential in current medical practice. Available At: https://pubmed.ncbi.nlm.nih.gov/19675519/