How CBD Is Revolutionizing The Beauty And Skincare Industries
You might have seen CBD products promoting health and wellness, but did you know that CBD is also a skincare powerhouse? Plant-based CBD is full of potent moisturizing, anti-aging, and anti-inflammatory properties that can boost your beauty and skincare routine. Even better, you can use CBD as a targeted spot treatment to deliver results exactly where you desire them. Learn more about CBD skincare and beauty products, including topical treatments, hair products, anti-aging tools, and more, at Keoni CBD.
What Is CBD Skincare?
CBD skincare includes any body product enhanced with potent, reliable cannabidiol extracts. Cannabidiol or CBD is an active ingredient sourced from hemp and cannabis plants. These plants are packed with potent active compounds that relieve pain, reduce swelling, improve sleep patterns, and more. 
CBD is one of the most famous cannabinoids because it has many beneficial effects. Cannabidiol is a clinically-proven anti-inflammatory that relieves pain, swelling, and stiffness throughout the body. Topical CBD products include anything meant to be applied to the outside of your body, whether skin, hair, lips, or nails. Explore CBD topicals to find CBD lotion, cream, ointment, hair treatments, lip balm, sports recovery gel, deodorant, pain relief cream, and much more.
People use CBD to manage arthritis, injuries, anxiety, and other concerns—but CBD's anti-inflammatory properties also make it the perfect skincare ingredient.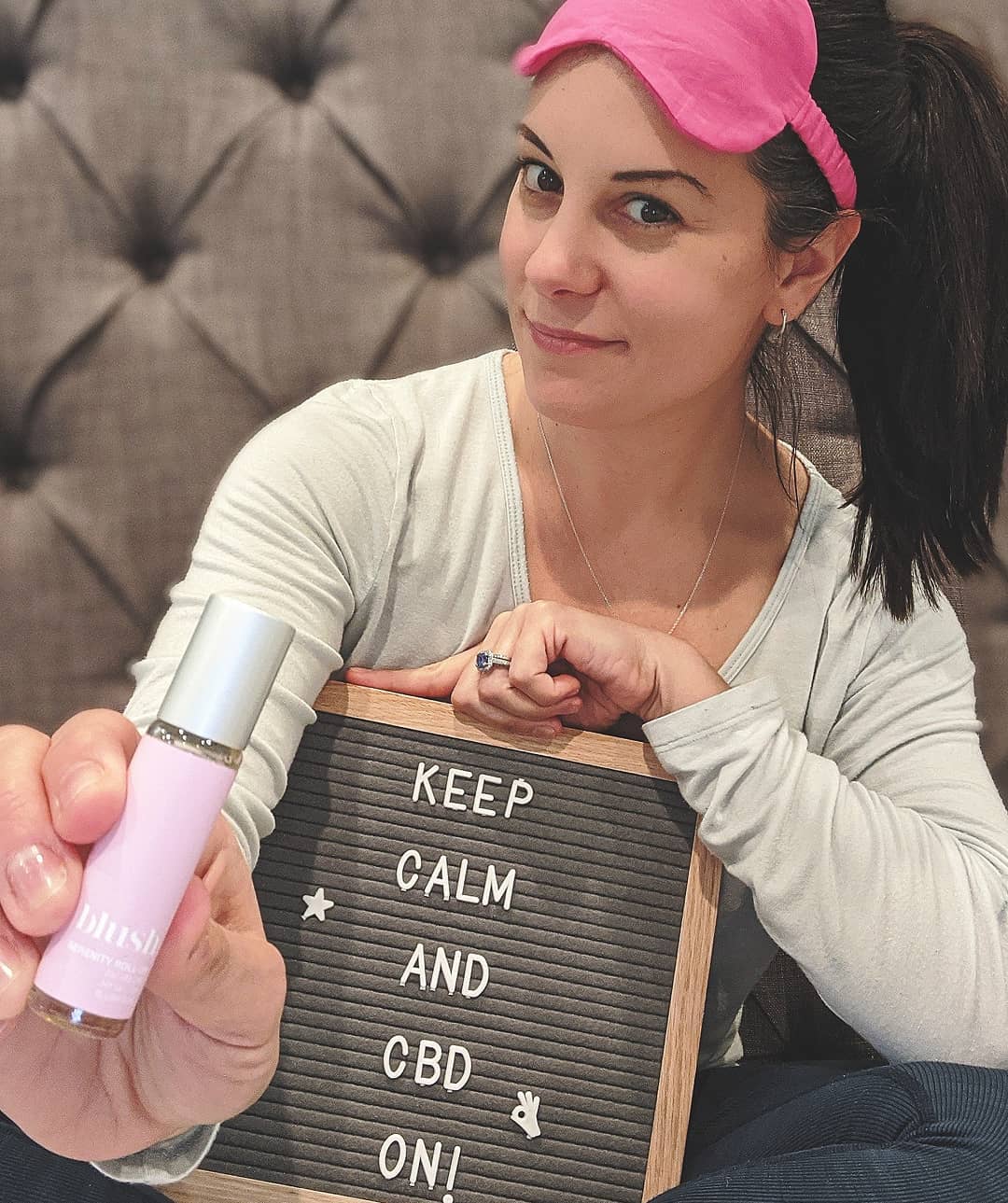 How Does CBD Skincare Work?
Cannabidiol is a natural inflammation fighter. Inflammation can happen anywhere in the body, causing pain, swelling, redness, and irritation wherever it crops up. Internal inflammation often presents as soreness, stiffness, aches, and reduced mobility. Skin-deep inflammation symptoms include redness, dry patches, acne, eczema, wounds, and more. Hemp skincare products are natural solutions for surface inflammation.
CBD works with your body's endocannabinoid system (ECS) to eliminate inflammation wherever it's found. The ECS helps regulate your body's systems and promote biological balance. Topical CBD beauty products, such as those from Blush Wellness, deliver targeted results right where applied. You can enjoy powerful spot treatments that reduce pain and encourage healing with cannabis skincare. 
CBD beauty products deserve a spot in your routine for the anti-inflammatory properties alone, but this isn't their only benefit. CBD skincare is also full of moisturizing ingredients and natural anti-oxidants as a plant-based product. Moisturizing oils and fatty acids help strengthen your skin's moisture barrier, helping you resist environmental hazards like wind, sun, and dry air. Anti-oxidant compounds fight oxidation, leading to genetic damage and visible signs of aging. So CBD is a triple threat that's genuinely revolutionizing our beauty and skincare options.
In Conclusion On CBD Beauty Products And Skincare
CBD beauty products are versatile, powerful, and effective. Topical CBD skincare options like lotion, hair care, cream, ointment, and more deliver a range of benefits to help you look and feel better. These natural products are plant-based and deliver targeted reliable results. Explore CBD skincare to enjoy anti-inflammatory effects, moisturizing compounds, anti-oxidants, and more.
References
Blush Wellness Skin Care. (2022, April 20). Buy Blush Skin Care and Beauty Products Online. Available At: https://blushwellness.com/collections/skincare/
Kubala, J. (2018, February 26). 7 Benefits and Uses of CBD Oil (Plus Side Effects). Healthline. Available at: https://www.healthline.com/nutrition/cbd-oil-benefits
Theisen, E. (2020, November 3). Can CBD oil relieve arthritis pain? MedicalNewsToday. Available at: https://www.medicalnewstoday.com/articles/319796