What Are CBD Topicals, Creams, Balms, And Lotions?
CBD topicals like creams, balms, and lotions are effective CBD skincare products that can soothe, heal, and transform your body. These topical products are full of plant-based cannabidiol, an active ingredient with potent moisturizing and anti-inflammatory effects. CBD topicals are versatile and offer benefits like pain relief, anti-aging, moisturization, healing, and more. You can use CBD creams as spot treatments or for full-body relief. Explore CBD topicals, creams, balms, and lotions to learn more about these natural skincare options.
About CBD Topicals
The CBD topicals category includes any product meant for the outside of your body that's infused with cannabidiol. This compound is naturally found in hemp plants and other members of the cannabis family. Clinical trials have shown that CBD naturally fights pain, swelling, inflammation, redness, stiffness, and more. CBD lotion, cream, balm, and other topicals deliver these same benefits to the outside of your body.
Compared to other cannabidiol products, CBD lotions and creams are unique. Many CBD options like CBD gummies, oils, capsules, or vapes impact the entire body. You'll enjoy general relief from pain, inflammation, stress, and other symptoms. However, CBD balms and creams are perfect for spot treatment. You can focus CBD's powerful effects right where you need it most. People around the country swear by CBD topicals to manage physical concerns like joint pain, dry skin, aches, pains, signs of aging, sports recovery, and much more. You can find excellent topical products for such things from product lines like Keoni Sport.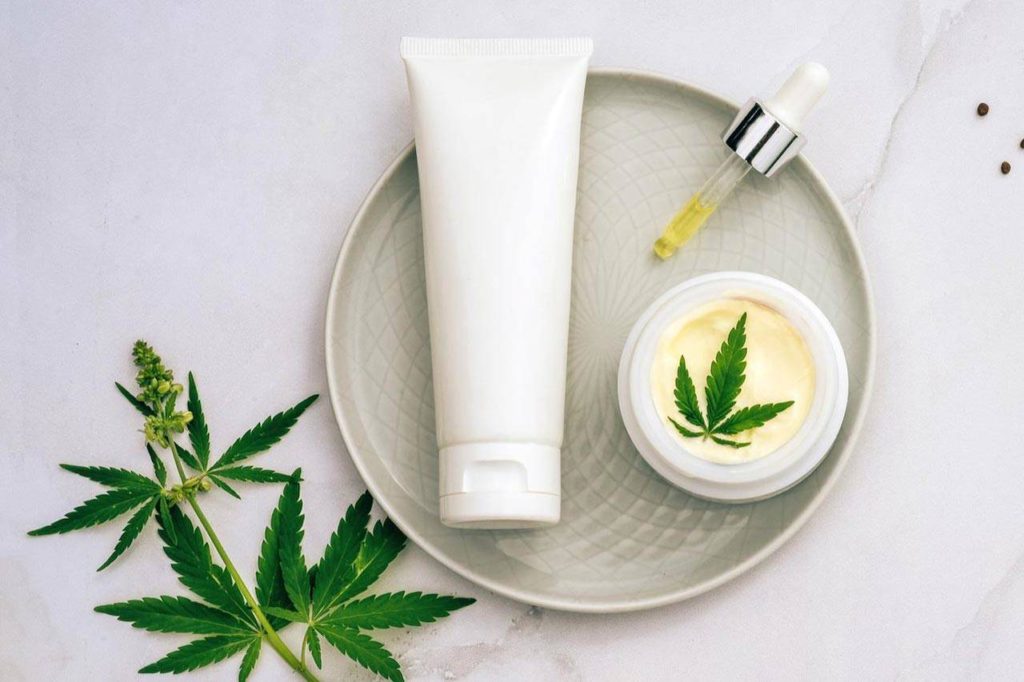 How Do CBD Topicals Work?
Cannabidiol is a natural anti-inflammatory ingredient. Inflammation can occur everywhere in the body, resulting in pain, irritation, swelling, redness, and overall dysfunction. People struggling with internal inflammation often deal with soreness, stiffness, pains, and decreased movement. Redness, dry patches, wounds, and other skin issues are other classic inflammation symptoms. Hemp-based skincare products are all-natural anti-inflammatories that can tackle both internal and external inflammation.
CBD works with your body's endocannabinoid system (ECS) to help you get rid of inflammation. The ECS regulates your body's systems and your biological balance. Using topical CBD products can get strong spot treatments that relieve pain and promote healing. CBD addresses surface-level symptoms like dry skin and irritation but can also improve deeper problems like soreness, swelling, and lack of motion.
The anti-inflammatory effects earn topical CBD a place in your routine, but CBD skincare is also full of hydrating nutrients and natural anti-oxidants. In addition, since CBD is plant-based, it contains high levels of moisturizing oils and fatty acids. This means that CBD lotion improves your skin's moisture barrier and combats genetic damage by preventing oxidation
. 
In Conclusion On CBD Topicals, Creams, Balms, and Lotions
CBD topicals are adaptable, practical, and effective products such as those from Keoni CBD and Blush Wellness. Whether you prefer lotions, creams, balms, or any other topical product, CBD skincare solutions provide various benefits to help you look and feel better. These plant-based natural products provide focused consistent outcomes. Discover the anti-inflammatory properties, moisturizing components, anti-oxidants, and other benefits of CBD topicals for yourself.
References
WebMd. (2020). Cannabidiol (CBD). Available at: https://www.webmd.com/vitamins/ai/ingredientmono-1439/cannabidiol-cbd
Blush Wellness Skin Care. (2022, May 15). Buy Blush Skin Care and Beauty Products Online. Available At: https://blushwellness.com/collections/skincare/
Wong, C. (2020, November 20). The Health Benefits of CBD Oil. Very Well Health. Available at: https://www.verywellhealth.com/cbd-oil-benefits-uses-side-effects-4174562