Why Is CBD Oil So Popular In The USA?
If it seems like CBD products are everywhere, you're not imagining things. CBD (aka cannabidiol) is a natural solution to many mental and physical concerns. People use CBD to improve their wellness and enjoy healthy, well-rounded lives. Even better, CBD is now legal to grow, manufacture, sell, and use throughout the United States. This combination of potent effects and legal access has made CBD oil popular in the USA. Learn more about CBD oil and see if it's a good fit for your lifestyle.
What Is CBD Oil?
CBD oil is a concentrated blend of cannabidiol extracts and neutral carrier oils. Perfect examples include Keoni CBD Oils and Blush CBD Balance Oil Tinctures. Cannabidiol is sourced from hemp and other members of the cannabis family. This compound is a powerful active ingredient responsible for many of the positive effects associated with using cannabis. CBD is clinically proven to reduce pain, stress, inflammation, sleep issues, and other concerns. 
When you use CBD oil in the USA, you'll enjoy full benefits. CBD oil is made by extracting active ingredients from raw hemp material. The extracts contain all the benefits of CBD without any unwanted leftover plant particles. This means that CBD oil delivers strong results from just a tiny amount of product.
CBD oil is one of the most popular ways to use cannabidiol in the U.S. because it's easy, efficient, and versatile. You can take CBD oil by mouth, stir it into food or drink, or rub it into your skin for various applications.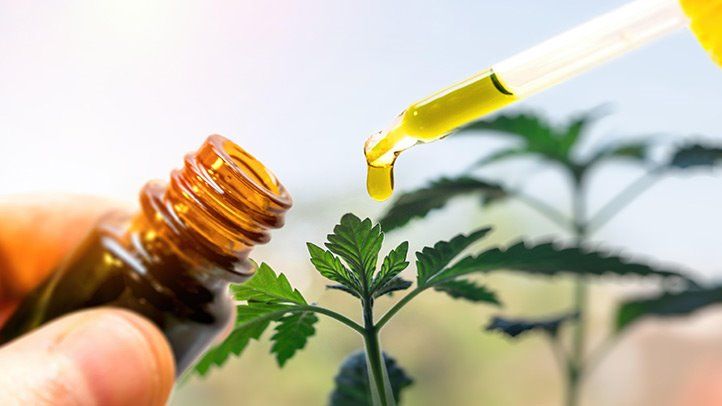 Is CBD Oil Legal In The USA?
Is CBD oil legal in the US? This is one of the most common questions we see online and for good reason. Cannabis products like CBD oil have had a rocky legal history in the United States. Just a few decades ago, possessing or using any type of cannabis was illegal. Luckily, research, activism, and common sense have expanded options across the country. As a result, legalization is spreading from state to state. CBD products are now recognized as distinct from psychoactive cannabis goods.
CBD is found at varying levels throughout the cannabis family. Hemp plants contain high levels of CBD but almost no THC, the compound that makes people feel high when using marijuana. The 2018 U.S. Farm Bill created a path for low-THC products to be sold across the country. Hemp-sourced CBD products that contain less than 0.3% THC can be sold and used in the United States. Is CBD oil legal in the USA? Yes, thanks to the 2018 Farm Bill, CBD oil is legal in the US. CBD oil offers a powerful, natural treatment that's improving lives across the country.
In Conclusion On CBD Oil In The USA
CBD oil is one of the most popular ways to use CBD in the USA. Oil is convenient, reliable, and easy to use. Now that CBD oil can be legally bought and sold throughout the country, people enthusiastically explore this choice! You can find top-grade products such as those offered at Keoni CBD or Blush Wellness. Explore CBD oil today and see how your life changes.
References
Farm bill. U.S. Department of Agriculture. (2018). Retrieved from https://www.usda.gov/farmbill
Holland, K. (2020, July 20). CBD vs. THC: What's the Difference? Healthline. Available at: https://www.healthline.com/health/cbd-vs-thc
Kubala, J. (2018, February 26). 7 Benefits and Uses of CBD Oil (Plus Side Effects). Healthline. Available at: https://www.healthline.com/nutrition/cbd-oil-benefits
Blush Wellness. (2022, May 15). Buy Blush Wellness CBD Balance Oil Tinctures Online. Available at: https://blushwellness.com/collections/oil-tinctures/