Written February 26, 2022 By Ashley Dunne
Inhaling cannabis is a time-tested way of using these wonderful plants. Many people are already familiar with the idea of smoking marijuana. That's because smoking provides immediate effects plus creates a fun social activity. But did you know that smoking cannabidiol and vaping cannabidiol are also options? 
Both smoking CBD and vaping CBD are rapid methods for finding fast relief. Learn more about inhaling CBD as we explore the question of what are the different ways to take CBD?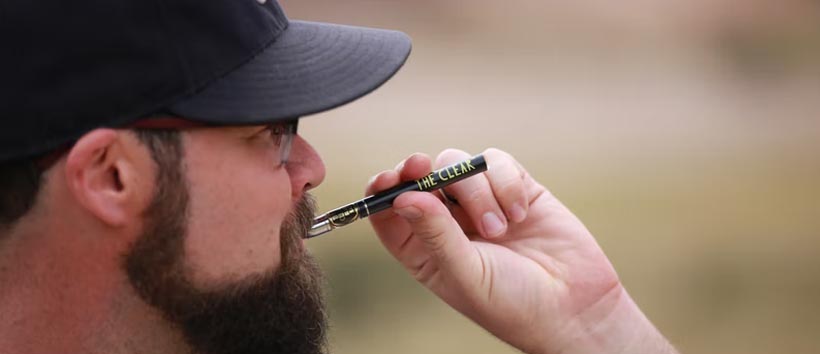 CBD Vapes
Vaping is a modern way to enjoy cannabis. Vapes are handheld electric devices that transform cannabis into a breathable vapor. You've probably seen vapes at parties, events, bars, and throughout our current society, but maybe you've never looked at one up close. Every vape contains a battery pack, a cartridge for liquid or solid cannabis, a nebulizer for creating vapor, and a mouthpiece where you inhale. 
You have a range of options when you're vaping cannabidiol. If you're new to vaping CBD, you might want to try a disposable CBD vape. These all-in-one models are ready to go for a certain number of uses. You don't need to charge or refill a disposable vape. Just recycle it when it runs out and purchase another. 
If you love vaping cannabidiol and want to make a long-term commitment, you can upgrade to a rechargeable, refillable model. You can even look for customized models to create precisely the experience you want. Vaping CBD is a modern, streamlined way to take your CBD on the go.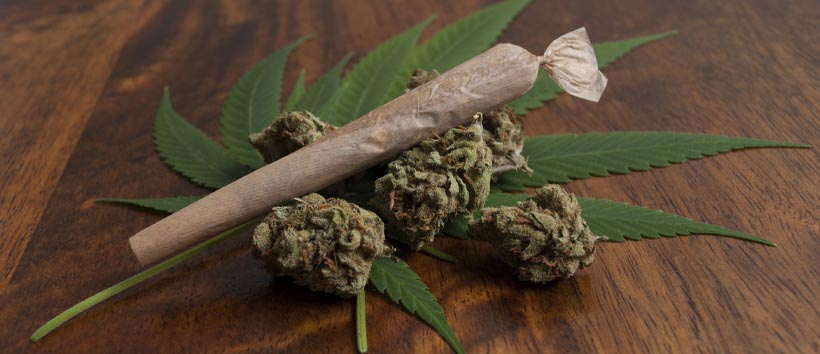 CBD Flowers
What are the different ways to take CBD? Smoking CBD flowers is probably the most traditional way to use CBD. Thanks to pop culture representations, many Americans associate smoking cannabis with getting high. However, smoking cannabidiol flowers is another time-honored way to enjoy the therapeutic benefits of cannabis and hemp.
CBD flowers are sourced from hemp plants that contain less than 0.3% THC, so smoking cannabidiol isn't going to get you high. But you can buy CBD online in the USA to smoke in the same way you'd use THC-heavy marijuana. Try smoking CBD in a joint, blunt, bong, pipe, or bowl. Whether you're smoking hemp buds or marijuana buds, these classic methods work the same way!
Some people wonder, what is the point of smoking cannabidiol if it doesn't get you high? There are a few good reasons other than altering your mindset. Smoking causes a fast response since CBD is absorbed from your lungs into your bloodstream. If you want rapid relief, smoking can deliver speedy effects. 
You can also enjoy a classic sense of ceremony when smoking CBD buds. Rolling a joint, packing a bowl, or lighting up a bong can all be meditative actions. Smoking can help you reach the right mindset to receive the best results when you buy CBD online in the USA.
Explore More About CBD at Keoni
If smoking or vaping is not your cup of tea, you can visit our shop and find all sorts of fantastic alternatives.  You will find carefully crafted products such as Keoni CBD gummies, CBD oils and tinctures, CBD capsules, and CBD topicals. 
Save big with our 20% off for first-timers, or take advantage of one of our many exciting promotions. Experience the true meaning of convenience and simplicity without sacrificing quality. Buy CBD products online with confidence.
References
World Health Organization. (2018, June). Cannabidiol (CBD) Critical Review Report. Available at: https://www.who.int/medicines/access/controlled-substances/CannabidiolCriticalReview.pdf
WebMd. (2020). Cannabidiol (CBD). Available at: https://www.webmd.com/vitamins/ai/ingredientmono-1439/cannabidiol-cbd
Nichols, H. (2020, May 28). What are the effects and side effects of CBD oil? Medical News Today. Available at: https://www.medicalnewstoday.com/articles/cbd-oil-effects